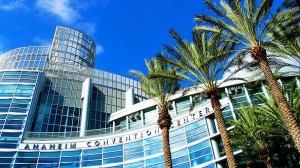 Anaheim is a sprawling suburb of Los Angeles, with a population of over 350 thousand. It also embodies a planned community: Anaheim Hills, which offers a magnificent view to residents. Anaheim can flaunt with a Disneyland resort, the largest convention center on the west coast and two enormous sports stadiums, which give home to the Mighty Ducks (NHL) and the Los Angeles Angels (MLB). Outside of the great weather and sports, you'll also find the skilled comfort experts at Mick's, we're proud of our over 25 years of service to Anaheim and surrounding communities.
Mick's Heating & Air: HVAC Contractors in Anaheim, CA
Mick's Heating and Air heating and air conditioning contractors are professional, NATE certified and have the knowledge in energy efficient Bryant HVAC products to suggest the proper replacements of air conditioning and cooling systems or repairs to save you money. Here are some of the heating and air conditioning services we offer in Anaheim:
Anaheim Heating System and Furnace Services
Mick's Heating and Air Conditioning is your all-in-one service for keeping your Anaheim area home warm and comfortable during the fall and winter seasons. Whether your home heating comes from a heating system, packaged system, furnace, heat pump or other home heating units, you are guaranteed to find affordable services for all of your heating needs from Mick's Heating and Air Conditioning. Some of the Heating and Furnace Services that We Provide in the Anaheim Area Include:
Fast and Reliable Emergency Heating and Air Conditioning Repairs
HVAC Financing Available on the Purchase and Installation of a new Bryant heating and cooling system
Bryant Factory Authorized Dealer
Indoor Air Quality Testing and Improvement
Scheduled Preventative Maintenance Throughout the Year
Bryant Brand Factory Authorized Dealer of Air Conditioning Products
Anaheim Air Conditioning System and Cooling Services
Mick's' expertly trained and NATE certified technicians are the top air conditioning contractors in the Greater Los Angeles, CA area. We offer service, installation, maintenance, repairs and replacement of a number of different air conditioning and cooling systems including:
Fan Coils
Evaporator Coils
Central Air Conditioners
Variable Speed Air Conditioners
Horizontal Air Conditioners
Other HVAC Cooling Products
With emergency air conditioning repairs available, easy to schedule maintenance programs, and a wide range of available HVAC products available through the Bryant Brand Manufacturer and other top HVAC dealers, our Anaheim area customers can get all of their home air conditioning and home comfort needs addressed quickly and professionally with a simple call to Mick's Heating and Air Conditioning.
Need Emergency Heating or Air Conditioning Repairs in Anaheim, CA?
We Have Our Knowledgeable Anaheim HVAC Contractor Technicians On-Standby to Help You Quickly and Reliably:
(714) 550-9758
Serving Anaheim and the Surrounding California Communities