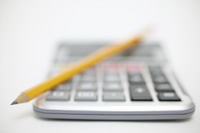 At Mick's Heating and Air, we understand how unforeseen HVAC repairs can leave you in a financially difficult situation. Of course, making sure your home is comfortable, regardless of the season is certainly important. That's why we offer a selection of HVAC financing options in order to ensure you have the resources you need to keep your home HVAC equipment in top operating condition.
Whether you want to find flexible financing options that will leave your home equity line of credit for other purchases or you want to avoid depleting your savings or using a high interest credit card, knowing that you have quality financing for your heating and air conditioning installation can help ensure a comfortable home environment.
At Mick's Heating and Air, we offer exceptional financing plans through Bryant financing. You can choose flexible financing terms that will best meet your specific needs. Additionally, with financing through Bryant you can count on preferred interest rates as well as low monthly payments. Keeping your HVAC financing affordable is easy with Bryant financing.
Energy Efficient Quality HVAC Products from Bryant

Many homeowners stress over how they will keep up with the rising costs of energy bills, but with the right financing options you can choose a qualifying purchase and begin taking advantage of lower energy bills with quality high efficiency HVAC equipment. This can certainly help offset your investment in new heating or cooling equipment. Whether you need AC or heating system financing, you can count on Mick's Heating and Air to always be there to help. We want to make sure your home is always comfortable. For quality HVAC products or to learn more about our flexible financing options, give Mick's Heating and Air a call today.
Call Us Today For Questions on Financing and Replacement of Your Heating or Air Conditioning System:
(714) 550-9758
Anaheim, Orange County, Yorba Linda, Santa Ana, and the Surrounding CA Communities…