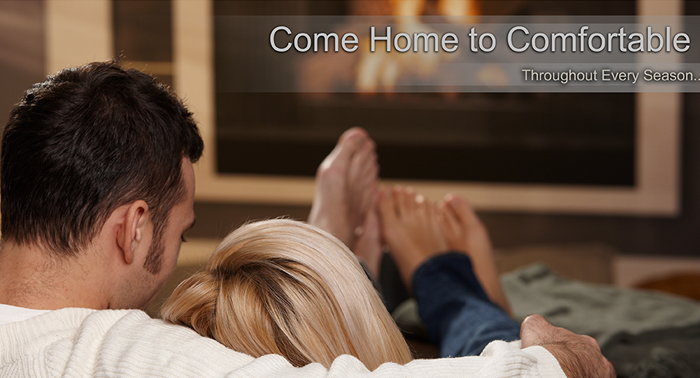 If your house suffers from drafty rooms that a space heater simply can't handle, or hot and musty rooms that a fan can't conquer, Mick's Heating Services can provide you with professional and cost-effective heating repair & replacement services. We provide a wide range of heating system installation, repair, and maintenance.
Heating Systems We Service Include:
Gas furnaces
Electric Furnaces
Heat Pumps
Boilers
Radiant Heat Systems
Geothermal Heat Pumps
And More, call for details
Heating and Furnace Repair Services
Many home or property owners experience poor efficiency with their furnace systems. An inefficient system loses more heat or air uselessly to the outside, causing you to turn the thermostat up which ends up costing you more money in energy bills. If your system just won't fire, or is pushing out cold air, Mick's specializes in identifying and fixing all types of furnace problems; call today to get an idea of the kinds of repairs your heating system will need.
Expert Heating Repair Services
With the wide range of heating services we offer, all HVAC systems fall within our range of expertise. For example, a breakdown does not have to lead to the replacement of the entire system, solutions such as retrofitting may work, if simple repair is not a comprehensive-enough solution. Retrofitting entails certain modifications going beyond mere repair, which raises your HVACs efficiency, saving you money on your energy bill over time. It can entail a process such as exchanging gas-heated for water-heated, and would only be applied if the cost is less than outright replacement. After all, cost and efficiency are the primary considerations when purchasing, repairing, and applying maintenance on your heating system.
Energy Efficient Geothermal Heating Solutions
Lastly, Mick's Heating Services aren't restricted to only the run-of-the-mill, traditional suite of HVAC services; we specialize in geothermal systems of heating and cooling, as well. These relatively new heat pump designs use the Earth to either cool or heat a home, and are generally more efficient – and thus, less costly – than other methods of heating and cooling. They are also the most environmentally clean and cost-effective sources of heat and air conditioning currently available, and will likely rise with solar energy to be the most common forms of energy usage in the decades to come. Contact Mick's Heating Services to become informed about the options available.
We Provide Heating Services to Anaheim, Orange County, and Yorba Linda Residents
Call Today to Schedule Your HVAC Diagnostic
(714) 550-9758